Horrible image quality because of the poor seeing, short movies, warm telescope, low altitude etc, but the idea is there.
For the believers: the Great Red Spot is on the lower right.
Fist time I tried my UV/IR blockign filter and Televue 2.4x Powermate (very heavy quality).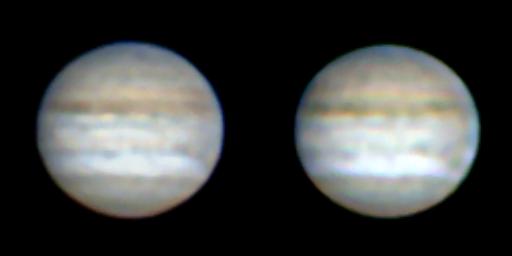 Images taken on July 15th 2007, at 20h59 and 21h19 UT. The 20 minutes between the recordings should be good for 12 degrees of rotation.
As animated GIF: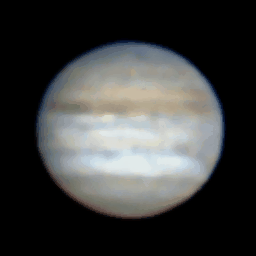 Simulation of the GRS position at that time: